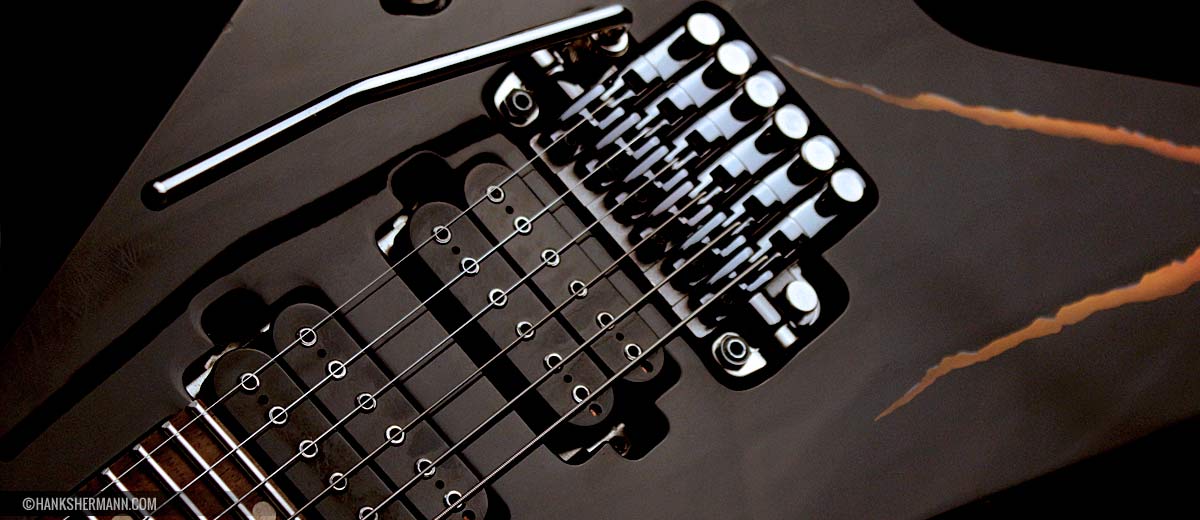 Hank Shermann Signature Guitar "HSV"
Hank Shermann Signature Flying V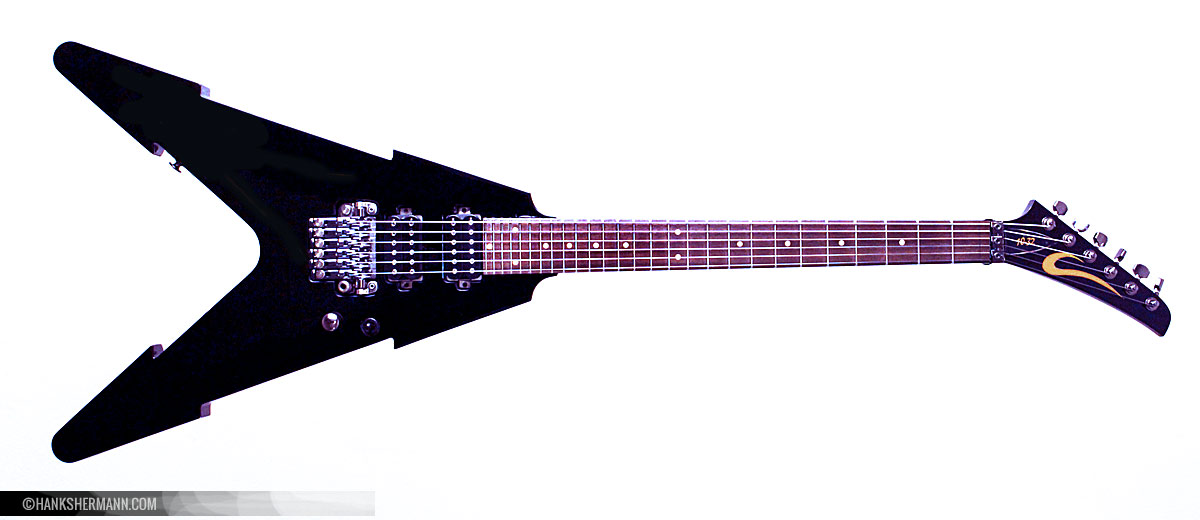 Based on the classic Vee with subtle design changes, this model was designed specifically for metal legend Hank Shermann. 
It includes all the great innovations of the 10-32 line including 27 frets, trem block screw (in trem equipped models), and magnet powered bar and wrench storage locations built right into the instrument. Forgetting a trem bar or nut wrench in your guitar case after a quick stage setup is a thing of the past. Never worry about losing cover plate screws again. Electronics, trem cavity, and truss rod cover plates are magnet powered to make adjustments, component replacements, and trem adjustments quick and easy.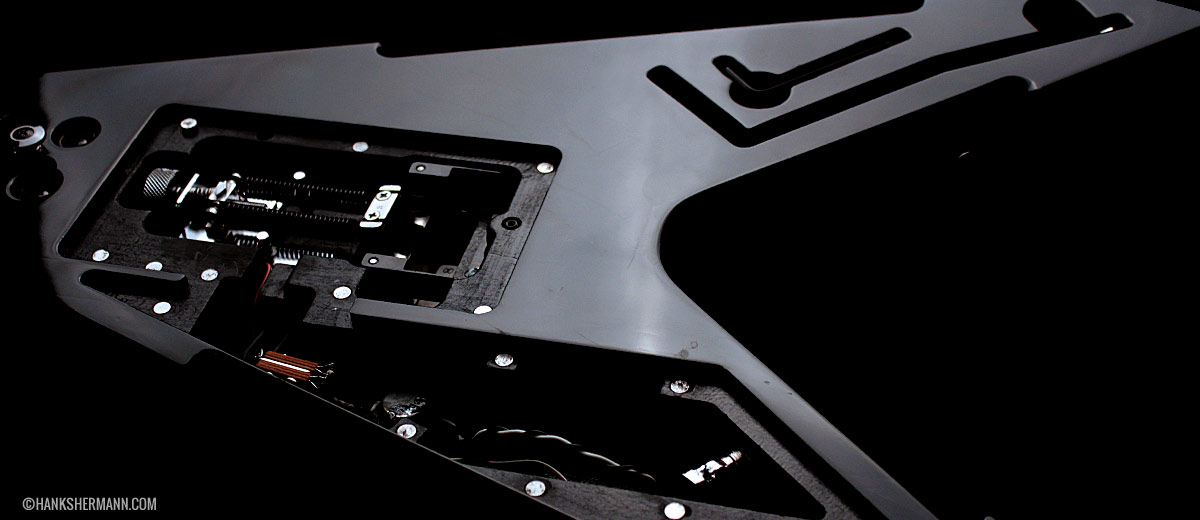 10-32 guitars are designed to solve problems for the performing guitarist. Make your instrument uniquely yours by asking for custom solutions to problems you encounter in live situations. Available in any custom configuration you can dream up, including paint or finish, lumber selection, electronics, pickups, bridge, fret wire, fingerboard inlays, fingerboard radius, neck profile, etc.
Hank Shermann Signature V "HSV" Specs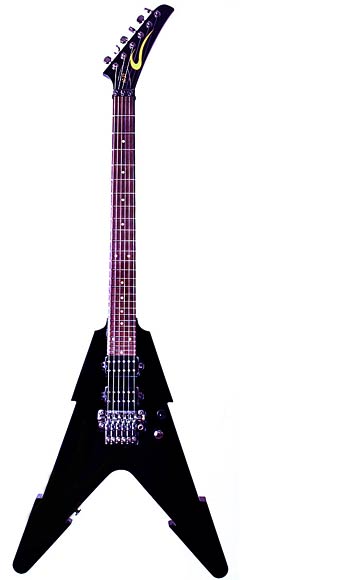 Body : Alder
Neck : Maple & Cherry
Fretboard : Rosewood 27 frets
Pick-ups : Nordstrand Overlord custom wound
Whammy : Ibanez ZR
Price
2.299 USD solid color
2.699 USD custom paint
(6-8 weeks build-time)
Built by
10-32  Guitars, Colorado-USA | Chaz Ginest
Designed by
APC Instruments / 10-32 Guitars / Hank Shermann
Contact 10-32 Guitars:
www.1032guitars.com
1032guitars@gmail.com