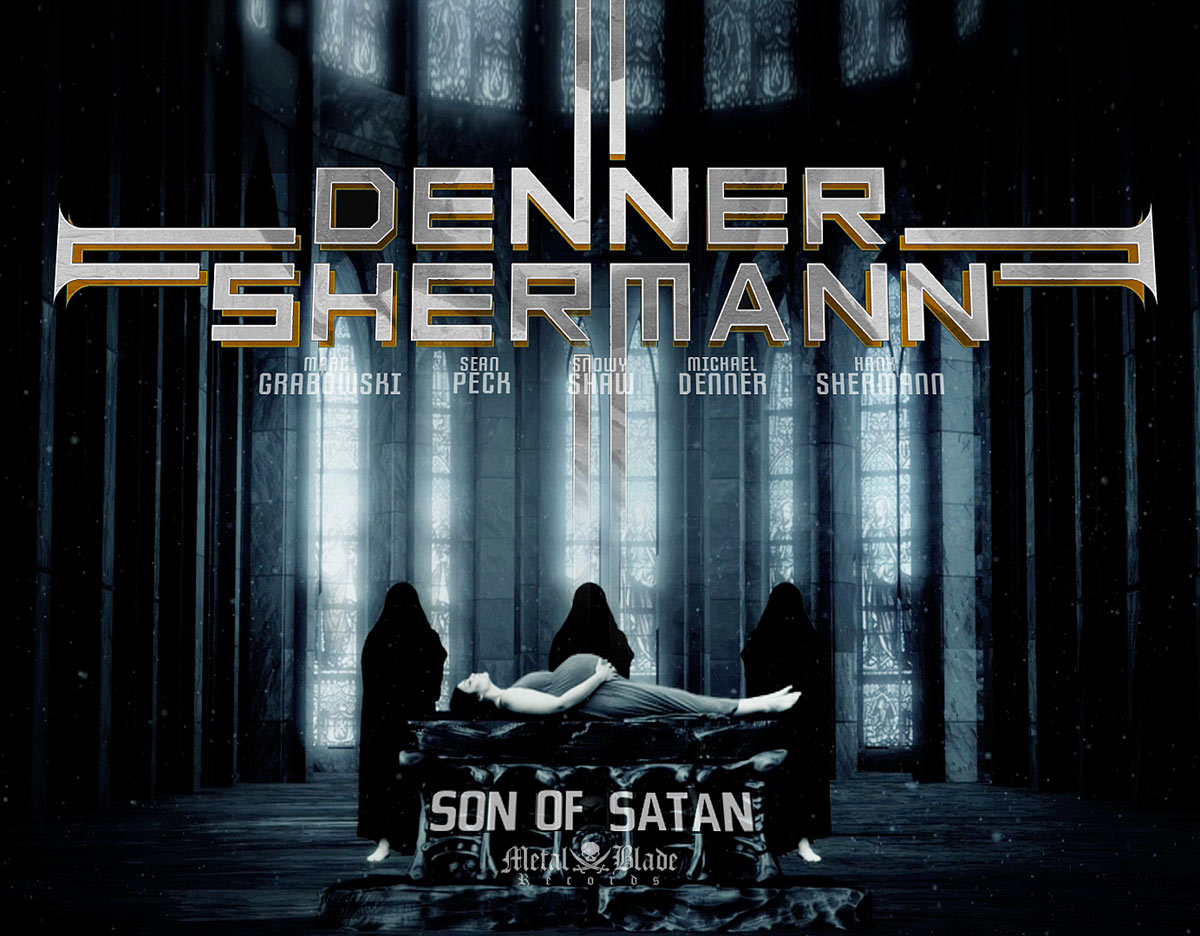 NEW VIDEO "SON OF SATAN"
DENNER / SHERMANN has released their first music video for the song "SON OF SATAN", taken from their brand new album "MASTERS OF EVIL" was released on June 24th via METAL BLADE RECORDS.
The video was filmed, directed and edited by OWE LINGVALL and shot at Studio 1646 in Umea, Sweden.  Based loosely on the movie "THE OMEN" the song and video delivers an ominous dose of heavy metal music and imagery.
The band flew up to the quiet little town of Umea, located 700 km north of Stockholm to shoot the video in the massive film studio which at the time was surrounded by piles of snow and ice.
"We chose this song to be the first video because musically, it is a song that really captures the entire essence of what this band is becoming"  Michael Denner says. "The lyrics are also very vivid and it fills your imagination with dark, sinister images and visions that swedish director Owe captured perfectly."
"Shooting this video was a great time, and I felt that all of us being together there, bonding as a band during the filming process, was important and something I will always remember."  says vocalist Sean Peck.
SON OF SATAN Directed, filmed and edited by: Owe Lingvall
Animations by: Konstantin Smirnov
SON OF SATAN VIDEO HERE:

Get Album here:
http://metalblade.com/dennershermann