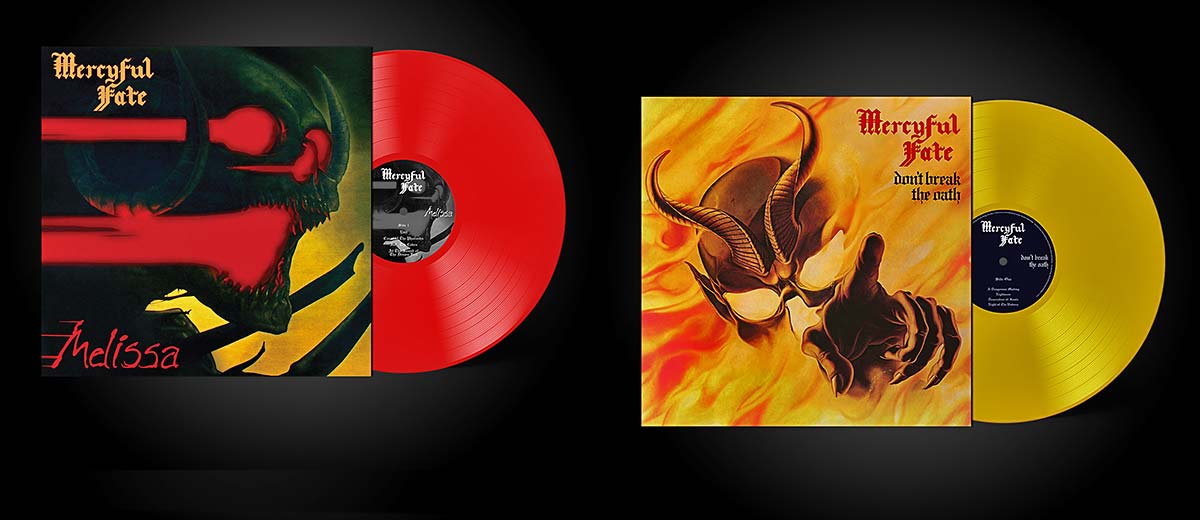 Mercyful Fate Back On Vinyl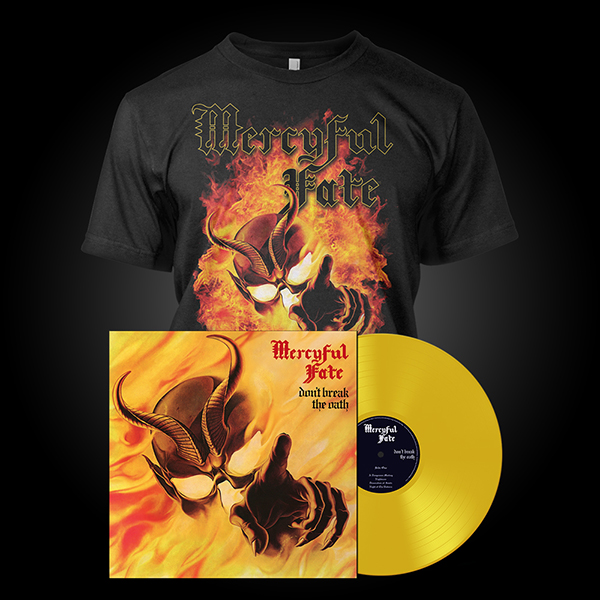 Yes, Mercyful Fate is Back On Vinyl. Metal Blade Records has released limited editions of MELISSA & DONT BREAK THE OATH in colored vinyl. I'm a big fan of vinyl and love the album-cover artwork details.
"Metal Blade Records and Mercyful Fate have completed preparations and will be releasing new 180 gram colored vinyl next month! The Albums "Melissa" and "Don't Break the Oath" can be pre-ordered now and are available on red and yellow vinyl, respectively. Also, each vinyl is available bundled with an official album cover t-shirt".
Links:
(Only available in the US Store!!)
Mercyful Fate "Melissa"
 Vinyl  (ATTENTION::Out Of Stock!)
http://www.indiemerch.com/mercyfulfate/item/26365
Mercyful Fate "Don't Break the Oath"
 Vinyl
http://www.indiemerch.com/mercyfulfate/item/26366
Mercyful Fate Official Website:
http://www.kingdiamondcoven.com