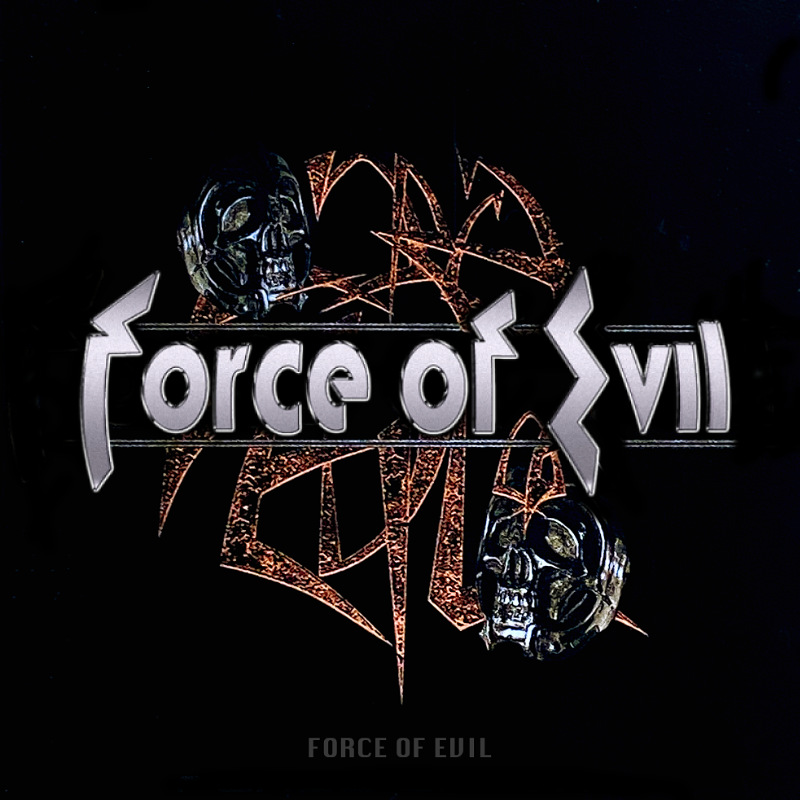 FORCE OF EVIL Now Streaming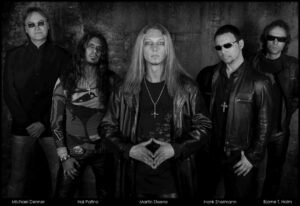 Finally our first Album with FORCE OF EVIL is now released for streamingon all platforms. We have included two demo songs recorded in December 2002. Enjoy…./HS
"Force Of Evil was formed in September 2002 by Hank Shermann & Michael Denner, the original guitars players from Mercyful Fate.
The band was completed by singer Martin Steene (Iron Fire), Hal Patino (King Diamond) and Bjarne T. Holm (Mercyful Fate).
They made their first demo in December 2002, and began recording of the first full lenght Album on March 24th, 2003. The CD was released on June 13th, 2003. The same day the band played their first worldwide performance in Cleveland, Ohio – USA. A DVD was released in 2004, recorded in concert in Stockholm, Sweden in November of the previous year. Their second album, 'Black Empire' was released in the spring of 2005.
The band's style of music is classic metal, which encompasses raw riffing, piercing guitar solos, climax, and emotion, all topped with sinister and screaming vocals that are delivered explosively on stage. Force Of Evil was dis-banded in 2006". Now available via Streaming… A re-mix of the second Album BLACK EMPIRE, is in the works….
Band Line-up 2002 – 2006:
Hank Shermann : Guitars
Michael Denner : Guitars
Martin Steene : Vocals
Hal Patino : Bass
Bjarne T. Holm : Drums
[/vc_column][/vc_row]
FORCE OF EVIL : 1st Album OUT NOW on all streaming platforms.