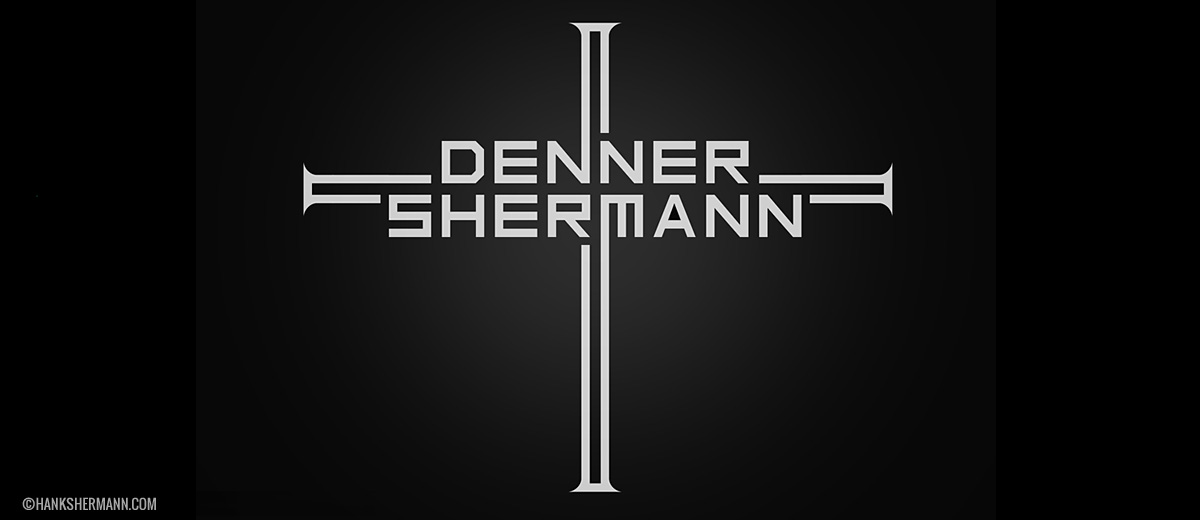 Denner / Shermann
MERCYFUL FATE guitarists Michael Denner and Hank Shermann have joined forces in a new project called DENNER/SHERMANN.
"We recently recorded the video for 'Dont Break The Oath' 30-year anniversary, and got so inspired that we transformed the idea to create DENNER/SHERMANN.
"Besides working with our own respective bands, SHERMANN TANK and DENNERS TRICKBAG, we now have the opportunity to extend the collaboration we started with MERCYFUL FATE in the early '80s."
Adds Michael: "Yeah, we're super excited to play together again and get the twin guitars into action once more."
The 30th-anniversary video for MERCYFUL FATE's "Dont Break The Oath" album will be released soon.
Expect other exciting events to be announced later this year.
The Denner/Shermann Logo was disigned by Johan de Jager with supervision by Hank Shermann
Denner/Shermann Official Website
http://dennershermann.com
Denner/Shermann Official Facebook
http://facebook.com/dennershermann